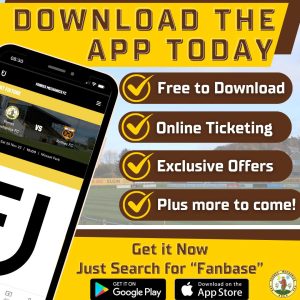 The Club are delighted to announce we are now on the Fanbase App, meaning you now have the option to purchase your match tickets online!
But that's not all, with club news and updates sent direct to the app, and maybe an exclusive offer or two (👀), this is now the essential app for any Cans supporter 🟡🟤
Tickets for this Saturday's match against Rothes FC are on sale now, why not download the app and get yours today! Just click the link below!
https://app.fanbaseclub.com/Fan/Tickets/SelectType?fixtureId=4501
#monthecans #forresmechanics #forres #highlandleague #fanbaseapp
📱The Fanbase App Comes To FMFC 📱