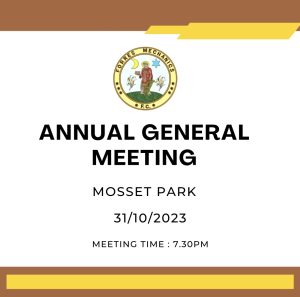 Notice is hereby given that the AGM of Forres Mechanics FC will take place at Mosset Park on Tuesday 31st October 2023 at 7.30pm.
Any members or season ticket holders wishing to attend are kindly requested to state their intention to the Secretary at forresmechanicsfc@highlandleague.com, no later than 5pm on Friday 27th October 2023.
Minutes and Accounts will be sent the weekend of 28th October 2023.